Personal injury
We are supported by extensive experience in claims arising from accidents causing damage or injury to persons, either within a contractual relationship and from tort plane, both nationally and internationally.
Our team of professionals will advise on its claim for damages from the moment in which the accident until, if necessary, the courts, in order to obtain compensation to repair the damage occurs.
Within this process, and with the collaboration of specialists in different fields of medicine, we will carry out the assessment of damage, analyzing in detail all the implications of them both from the physical or psychological as economic terms.
Also, we try to negotiate with insurance companies involved the amount of compensation due, urging the timely judicial claim in case of not reaching an amicable agreement.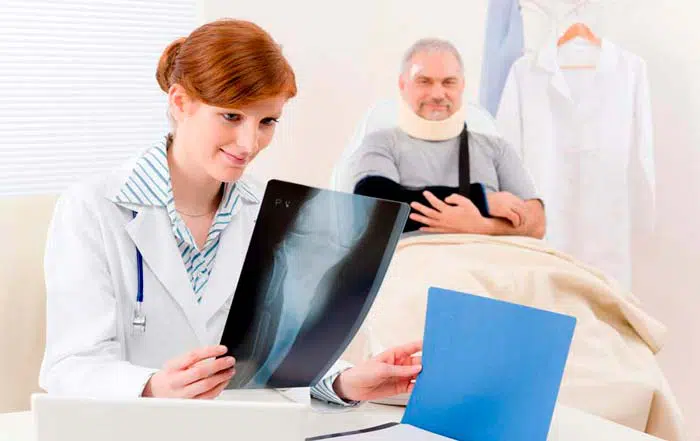 If you suffer physical or mental damage from an accident, we talk about injuries. This type of damage can be caused, for example, medical errors, accidents or traffic. If the charge is a third person, you are entitled to compensation. But how determined quantity ?, what are the chances of the damages to the other party? And what to do if you are responsible for an accident that has caused damage or injury to another person?
Lawyers specializing in personal injury and liability RecursoJuridico can help you in compensation for the damage and can still suffer. We can assist, for example, filing a claim or request for compensation. We also advise you if you are the person responsible for an accident that has caused damage or injury to the other party.
It is important that a victim of personal injury understand that your personal injury claim is valid before coming to agree on a settlement with the insurance company or attempt to litigation. A good understanding of the amount for which compensation is legally entitled allows a victim to recognize a valid supply arrangement and effectively weigh the costs and benefits of conducting litigation.
Compensable damages
If you have suffered any of the following expenses incurred for personal injuries, then you may be entitled to compensation thereof:
medical costs: All medical costs that were not covered by insurance may be compensable. For example, this includes hospital bills, surgeries, doctor visits, nursing care and prescription drug costs.
Rehabilitation costs: Ongoing rehabilitation costs such as care in a nursing, physical therapy, speech therapy, occupational therapy and other rehabilitation costs are reimbursable.
Personal pocket expensesIf you spend on childcare, cleaning aids, bus drivers and other support staff you previously needed his injuries, then these expenses are generally compensable. Projected personal expenses can also be compensable.
Loss of incomeThe loss of income due to being out of work, the time projected to be out of work, reduced hours or reduced income due to a change in the profession caused by their injuries are compensable.
Pain and suffering: You may be entitled to compensation for pain and suffering related to his injuries. Loss experiences such as failure to attend school, social events and holidays also may be entitled to damages. Self-consciousness, physical pain and suffering incurred due to physical disability or disfigurement, may also be reimbursable.
Damage to property: If damage to property occurred in the accident that caused your personal injury, then you may be entitled to compensation for such damage.
When damages can be reduced
The damage described above may be reduced if you also had fault in the accident. Usually insurance companies and courts will be assigned responsibility for injuries percentage and responsibilities of the defendant in the percentage of responsibility. The granting of the damage will be reduced by its share of responsibility. For example, if you were responsible for 30% of accidents slip and fall because attending a call on his cell phone and did not pay attention to take the steps they did fall, then potential granting of the damage will be reduced 30%.
How to make an enlightened estimated about damage
It may be difficult for a victim of personal injury make an estimate enlightened about potential damage without the assistance of a personal injury attorney. For example, some of the compensable damages are subjective. While pain and suffering are not easily quantifiable, your lawyer has experience in granting damages for personal injury and can help you estimate a reasonable amount for pain and suffering.
Consequently, it is important to consult a personal injury attorney to determine what your case is worth.