Do you remember the time of 'do want'? Is that you thought romance never end? Even the best stories have an end, and we must be prepared if not, as you expected. If we talk about marriage law in Spain it provides the opportunity to end this union without it death that separates spouses. Divorce or separation, are the alternative. Although it has a price. You want to know everything about the marital dissolution?
Divorce and separation: ways to end your relationship
Let's put into context divorce and separation. The first thing to happen is that one of them must exist marriage, indispensable condition. It seems obvious, right? But if we make this point is to consider a domestic partner does not qualify for this legal figure, since in these cases there is no national regulation and depend on each Autonomous Community to establish rules about it.
When a couple decides to end their relationship has two choices (three, including the annulment of which more later at this point): separation and divorce. Between these two routes there are many commonalities and few differences, but very relevant. All statutory references are contained in the Civil Code, Civil Procedure Law, the Divorce Act 1981 and the reform of the Divorce Act of 2005 (known as divorce law Express, because annulling the obligation to be separated previously and also suppressed the need to invoke a reason for the break). As a note, the first law regulating divorce in Spain dates back to 1932.
In essence, separation and divorce imply the cessation of cohabitation, essential requirement to be carried out. Also involve establishing a system of custody of children in common that could involve payment of alimony, and visitation and communication. And the third point, in general, liquidate the economic society created by marriage.
All conditions in relation to marital breakdown will be scored in a Regulatory Agreement document which will have to receive the approval of a court. As we shall see in the next section, this Agreement can be drafted agreement between the spouses or, if there is no understanding, that responsibility will rest in the hands of a judge (what is known as a contentious divorce).
What's so different then the separation and divorce? It can be summarized that with the first marriage is not dissolved, and the second itself. A separate person may not remarry while a divorcee itself is free to re-sign all necessary documents, go to the Civil Registry and commit again with her former partner or with anyone.
Is clear that "the separation today does not make sense, had its importance before the 2005 law but now the divorce is directly requested" and  if you are not sure the break is best not to make a move. "in those cases I would advise not to get into a judicial procedure can be done a regulatory agreement will negotiate the conditions that the parties deem necessary and to make a separation done without resorting to the procedure court, is a private agreement between the parties where you can even arrange a alimony ".
What is marriage annulment?
We noted on the front lines there is a third option to dissolve the marriage. It is a minority and reserved for very specific cases, so too we will not stop there. This is a series of circumstances that serve to invalidate a Catholic marriage, and are collected in Canon Law:
Use of physical violence to boot the consent of marriage.
Certain acts of infidelity, impotence or inability to have children or having sex.
When abortion is raised.
In cases of disability or psychological dependence on others.
Pope Francis I, in 2015, streamlined and made free the paperwork to request the annulment allowing, among other changes, that is the bishop of each diocese who have the power to approve this marital dissolution without traveling to the Vatican.
There is also a civil annulment, reserved again for very specific cases related mostly to couples who were held forcibly (one spouse compelled by force or coercion on the other), for reasons of kinship, or by various vices consent. Nullity, both ecclesiastical and civil, may be requested by one spouse without the permission of the other. If you think you qualify to apply for annulment you can consult with your lawyer, but as we say is not something usual in practice.
The procedures. How to divorce?
Now that we know the difference between separation and divorce, it's time to make a decision: how you want to end your marriage relationship? Our first advice is that before taking any step, put your case before a lawyer specializing in family law.
There are two ways in which formalized a divorce. The mutual agreement (or divorce Express), which as indicated becomes both partners will do them according to the conditions of the solution; and by litigation when there is no such harmony between the parties and is a competent tribunal must decide by the couple.
We recommend trying to conclude an agreement with former partner and filing for mutual agreement.
In family matters happens that each case is different, it sounds like a cliché. That's why there is no single method to make a success of a divorce, but each scenario requires a different performance to suit personal conditions. Hence the importance to inform your lawyer before the case even inform your partner.
National Institute statistics show that, generally, when both spouses stand in unison for divorce proceedings are resolved in less time and for less money. Not so when it is a party which has unilaterally demand.
How long does it solve a divorce?
It is one of the million questions. And yes, you answer. We assume that a divorce, even consensual, is often a difficult process to digest for spouses, even for children together, and also for the environment of that family. It is a procedure that involves a lot of emotions and therefore requires special sensitivity on the part of professionals who are dedicated to provide legal advice in these fields. So one of the goals is to solve it in the shortest time possible and the least harmful way.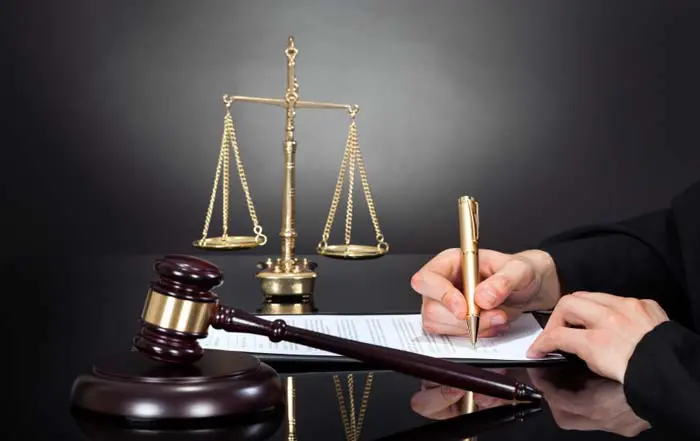 How long will this process will depend on three main aspects: The severance of the marriage, the children are older or if minors, if pension is asked and how much your cuantía-, and settlement of marital, where what fewer problems da is the separation of property ".
Of how these factors are resolved will depend on the duration of the process. Essentially, when a rule is no agreement can be solved in three months, while if you have to go to trial dilate up to a year or more.
But it is hard hit by the spread and influence diverse factors such as number of children, the will of the parties to establish the type of custody, the amounts of the requested pension (which depend on the income of each), or -and debt-equity partner and have to be separate and divide. Not forgetting the frequent disputes over the family home, or that the type of economic system chosen in the marriage can make it more difficult procedures and cloud the understanding.
Divorce, step by step
The first questions that need to be made before a divorce: "Knowing the economic capacity of the parties, if they have children and what ages they are, what type of employment contract has each parent, what properties there and how they have acquired, if debts , vehicles. we must also inquire income in recent years to know the economic capacity of each, whether there has been an episode of domestic violence and know the intentions and expectations of each, and whether or no good relationship to seek mutual agreement. "
That is the starting point to begin to raise the solution to a divorce, the box '1' of a board, depending on how you play (and where, and when, as there are dates where the courts are more saturated), you can end sooner or expand for many years.
"When there is a mutual agreement the Settlement Agreement is reviewed in the office, and leaves with only a lawyer and a prosecutor to court to ratify the Convention, so costs half are reduced. Counsel submits that Convention, spouses say their company is actually yours and original, the judge asks them if they are OK, and if your Honor are officiating the prosecutor, to review the Convention's correct. that is, that children are not homeless and pensions are correct. once the prosecution issued its report, the case is ready for judgment, your Honor delivers its judgment and divorce is part of the Civil Registry where they married. "
To make the registration in the Civil Register must be requested by command (is the copy of the testimony of judgment) in the competent court, the one where the couple resided for the last time; processing performed by the lawyer. And a divorce would have concluded.
As we say, a divorce can be a bureaucratically simple procedure when the consignment is in favor. In the case of mutual agreement the complex would reach that understanding first to draft the Settlement Agreement, but once it had done (with the help of attorney), the process is on track.
What happens when there is no understanding between the couple? "A contested divorce involves two views, an interim and a final. The speed to be quoted for provisional depends on the court and specialization … And for the ultimate view spend two years, depending on the courts may be more.
A time which can be increased according to decisions taken by the parties.
In addition, we must not forget that in a contentious divorce there is the option to appeal the judge's decision, which will further delay the final judgment. That does not happen in ruptures mutual agreement where there is no recourse and conditions signed initially must be met for at least six months time from which you can request a modification whenever there is a substantial change in the life of parts (for example, a promotion and better pay, or dismissal).
What does a Settlement Agreement?
Before we have spoken several times of the Settlement Agreement, and now we will explain shortly, but carefully what it is. It is the cornerstone of divorce, the document where all the conditions agreed between the spouses and presented in court for approval are collected. I signed there is mandatory by law and, although it may change after a few months, it's really important to reflect on the conditions that will translate into this role.
The Settlement Agreement is outlined in Art.90 of the Civil Code. Hence the basics that must include (quoted literally) is as follows:
The childcare subject to the authority of both the exercise thereof and, where appropriate, the system of communication and the children stay with the parent who does not usually live with their homeland.
If necessary, visitation and communication of grandchildren with grandparents, bearing in mind always, the interest of those.
The attribution of the use of housing and family trousseau.
The contribution to the burdens of marriage and food, as well as update their bases and guarantees where appropriate.
Liquidation, where appropriate, the economic regime of marriage.
The pension pursuant to Article 97 will correspond meeting, where appropriate, to one spouse.
In addition to alimony (not only food but also clothes, shoes, books, school supplies and medical assistance), paragraph f refers to Art. 97 CC in which the compensatory allowance is detailed. What is it about? It refers to economic payment made by one spouse to the other in order to alleviate severe deteriorations in the way of life, and thus avoid putting in a situation of risk or exclusion of the parties, and not about an obligation but an option that will have to set the spouses (as well as the mode of payment -Monthly, annual, one-time payment, etc. and the duration -either timely payment, which will continue for years, or so vitalicia-) or a judge.
Above all considerations that can negotiate the couple is called 'interest of the child', a criterion that the judicial authority will enforce the interest of the spouses. Therefore, if your Lordship understands that the conditions agreed in the Regulatory Agreement shall not serve to protect children together has the power to modify them.
In addition to the statement by the Civil Code in a Settlement Agreement be collected every conceivable aspect that go to condition relations after marital dissolution. So take your time to think about what your goals, negotiate and make sure that they are reflected in this document.
Interim measures and precautionary measures before a divorce
During the duration of legal proceedings it is possible, also in divorce, to request interim measures and precautionary measures, which are not the same.
A contested divorce involves two views, an interim and a final. And it may take several years between them.
Provisional measures are those applied during the time it takes to get out a sentence, and is asking the court as enshrined in the Code of Civil Procedure; whereas the precautionary are being requested the court to apply until the conclusion of a trial (in many cases designed to protect the interests of the child).
In the first group, the provisional, you can request, in general, "receiving alimony, compensatory, reside in the family apartment or custody of minors". However, as we always aim on divorce, it is necessary to study each case to apply measures that suit specific needs.
How much does a divorce cost?
It is not easy to indicate a specific figure in euros because it is essential to understand that the price will depend at least the following factors:
The judicial district in which you'll divorce, ie, the city in which you find yourself
If mutual agreement or contentious
Whether or not children together
If liquidation of property, and assets included in common
The amount of pensions to be claimed
Also not forget that every law school, who are provincial, establishes its own scale counselor to fix the fees regarding divorce proceedings. And there is also obligated to pay the prosecutor, by the lawyer, since both professional intervention is required by law in a divorce.
Caution must put in these numbers because they are simple approximations, and in no case is binding prices. It is mere guidance and general information. Thus, for a divorce by mutual agreement that does not include the liquidation of property you could consider a range between 800-1,000 euros including the price of Attorney (which can be up in the big cities).
If we talk about contentious divorce raises the amount and the minimum could be set at about 1,500 euros without liquidation of property. But as you know, the price can skyrocket under what is ordered in the judgment, appeals and other adverse factors.
Of course, in these guiding rates subsequent pension payments, amounts that couples decide by mutual agreement or, failing that, the judge is not included.
Does reconciliation is possible after divorce?
Briefly we will also explain the possibilities of reconciliation after a process of marital breakdown. According to the Institute of the Ministry of Health woman explains, it is possible to return to live in marriage with the same person after a separation or divorce.
To set aside a separation both spouses must go to court to separately to inform the authority will cancel the procedure. The only difference is that after reconciliation the economic regime of marriage is separate property unless otherwise stated in the capitulations (remember that, in general, the economic system default in a marriage in much of Spain it is community property).
In the case of divorce does not exist as such a reconciliation, but if you want to return to the old couple have to enter into a new marriage, in the same way that if marriage is concluded with a third party.
The children before a divorce
When we talk about a divorce or separation we can not forget that beyond the parents are the children. A mother and father are always thinking about the welfare of their children, but sometimes, and this is said experience, parents can be blinded by various circumstances and forget that his main interest should be to protect infants. To remember is the judge and lawyers.
One of the biggest challenges that couples face in the process of dissolution is related to the children together. It is true that their protection will depend largely on your age, and whether or not the parents are dependent; and that will also influence visitation.
"If there are children involved, certainly a divorce by mutual consent is recommended. The little ones are like sponges and these ruptures have consequences. It is better to leave them outside, even when it comes to teenagers from 15 years unless either this person who wants to appear ".
At the request of custody is common, especially in contentious ask psychological reports of the parties, to evaluate the father and the mother. Experts evaluate parents, ask them, and thus a psychosocial report recommending who should have the custody is issued. Parents or the public prosecutor may request that the children also go through these tests, or come to testify (usually from age 12 is considered this option, which must approve the judge). Experience not recommend the attorneys.
However, the views of the child "is usually required whenever you have sufficient judgment, after 10 years as appropriate, and if requested by either party, or the judge, children from 12 years are required to attend a hearing or undergo psychological testing. "
Therefore, before a break also the parties should be aware of the possibilities of their dependent children together (those older and economically self-sufficient not considered in divorces, or for custody or for pensions) because much change the scenario of having a daughter of 19 years that one of 16, 7 or a newborn.
Debate: Who has custody?
Have the custody of a child will mean in practice accompany you during your day and watch it grow. Is why the custody dispute is one of the main 'battle' being waged in a divorce, beyond the visitation can be established (by which regulates how many times the parent without custody can see their children).
For some years the trend grows in Spain to grant joint custody, ie that mother and father shared equitably raising their offspring. From the point of view of the child, and whenever it advisable psychological reports, this is the best choice; but getting to it is not always easy as with custody more factors go together: to reside in the family home and alimony.
Moreover, it is not always possible joint custody as the judge evaluates four primary aspects:
That parents with a balanced life
That joint custody will serve to meet the basic needs of the child or children
There is a time stability that allows the small to maintain their routine
Housing that parents be located next to each other so that their descendants maintain their school, their friends, and their extracurricular activities
If you merge all these circumstances are likely to show the honorable Member according to joint custody.
In 2009 the Supreme Court in Spain established the conditions of joint custody and since 2010 the trend already noted. In that year 10.5% of the marriage dissolutions with children is gambled on shared; in 2016 the percentage reaches 28%.
The trend is such that even "in cases of gender-based violence also could get the shared" even in these situations is more complicated, and before must debug criminal liability: "Faced with a complaint of domestic violence to man, first, they take it stopped. And open proceedings to see whether or not a crime ". As evidence, it is recommended to record telephone conversations or keep WhatsApp messages.
Frequently asked questions about visitation and communication
If joint custody is not possible must then propose a visitation to set when, where and how the non-custodial parent can be with their children.
Generally depend on spouses set an appropriate and agreed timetable. If you do not get to that understanding, the judge shall order will take part and how to guide the visitation, from a regime 'type' which can be modified as needed.
For cases where there is poor relationship between the former partners have the option to enable a Family Meeting Point in order that there deliveries are made and collected from children, and keep track to see if it complies with if they are specific, and so on.
Visitation and communication is both a duty and an obligation, and therefore mandatory. Of course there are plenty of personal circumstances that can alter the regime, such as illness, suffer some form of dependency or addiction, living far from the habitual residence of the children or their age children. All this must be considered.
Similarly, the reality is that no two cases alike. You might do a lot of questions about visitation, on shared, or about divorce in general custody, and some of them are not answered here. For example, what if a couple wants to divorce has several children, and everyone wants to go with a parent? "Prima always the child's interest, and the brothers always go together."
What no doubt and close this point as we have started, is that we must ensure the rights of children together, listen to their views provided they are old enough (not necessarily in court, but during the conversation to negotiate the Settlement Agreement) and put aside personal grudges to ensure that divorce does not mean an alteration in the natural growth of children.
Pets before a divorce
On December 12, 2017 was approved in the Congress of Deputies processing a law permitting amend the Civil Code so that animals move from being considered 'personal property' to be 'living beings endowed with sensibility'. And this will have a strong impact on marital breakdown.
For now, at the end of this 2017, there is no agreed text on this change and what can be done is speculation, but with the data on the table these are quite closer to reality. The first consideration to keep in mind is that before a divorce can not distribute pet as if it were a table or a television. Neither they may be attached to an insolvency.
"The trend is that animals are no longer things and to become subjects of law". Therefore, in divorces, as there is 'interest of the child', it is expected to have "an interest of animal welfare criteria which are sought".
Remove the 'commodification' of the animals will have to establish a system of custody regarding them without weighing much who is listed as its owner, a concept that will certainly obsolete because the spirit of the law will be precisely that, avoid it is considered a more object. Like a child has no owner, the road started in the medium term lead to neither have a cat, a dog, or any other species, because here come all the tame animals, whether purchased or adopted.
"Some of the requirements that can put the courts to get custody of the animals could be linked to have a home in suitable conditions, have sufficient financial resources to meet the needs of the animal, and have time to take him out."
What still is no precedent on whether a type of alimony also devise in the case of pets. In 2018 it will begin to fill with the case loophole about keeping pets in a dissolution.
What no doubt is that "going out often in Spain, there is increasing sensitivity for animals and most of Bar organized sessions on Animal Law". And also to value that, like children, "the animal also suffers a divorce".
Clear accounts: dissolution of economic society
The third of the 'legs' of a divorce is the dissolution of the economic society of the matrimonial regime. Although not sound very romantic, when a couple marries creates a business in common that once broken the union, must be undone.
Nobody forces you to do the liquidation of property, but it is a mistake not to do it, brings more problems. Hence we have included this part, eventually, is transcendental and it is common to all couples: you may not have children, but always going to have assets and liabilities together with your spouse.
¿Conjugal or separate property?
The choice of economic regime which is characterized marriage is a topic widely spoken as it is one of the key issues when a couple is formalized. And yes, it is possible that at the time the link will not preocupases too much about this aspect because we do not often think about the end when we are initiating a vital project. But there are certain things you should know.
The system gives fewer problems in a divorce is the separation of property
Usually in the marriage system marital property default in most regions of Spain. However, couples are free to opt for separation of property, or even a third way, part of the regime. And also you can change the economic system at any time during the marriage.
Let's summarize briefly what each regime as recommended:
Acquests: Is the traditional format and the most widespread in Spain. It is to bring together all the assets and liabilities of the couple no matter which of the two gets them. It is a useful model for those marriages where the income comes from one of the two, because it protects the other spouse to face a rupture also available assets.
Separation of Property: In this case each spouse responds to your income and your income without pooling income from their work or their assets. If you should think of divorce, this would be the recommended option because it facilitates the settlement of economic society to be better defined what is in each person. It is a system which is used especially in cases where spouses have incomes and similar assets and there is therefore an economic dependence towards one another.
Participated regime: Is a mixture of the above two, each spouse owns their income, but to a rupture mechanisms are established for less money who has obtained during the marriage opt to part of the estate of his former partner.
Not to forget that exist within the community of property community property and separate property, and this division is important. The Civil Code provides a list of all of them, and your lawyer will know from the start how to classify your heritage. To give some examples, is a private good is such a property that already had before marriage. Or one that he has inherited. They are goods which, although married, will belong to one spouse. But be careful because it is a complex issue that can explain this situation: a spouse inherits a house (either proprietary) and rents; Rental income derived is community property.
Make clear the distribution in the Regulatory Agreement
How the dissolution and subsequent liquidation of the economic system does?
In divorces by mutual agreement will have to be the parties who make inventory of what they have and decide how to divide it (here checking accounts, properties, rights, etc. and liabilities are included). And this I translate it into the Settlement Agreement for approval by a court.
Clearly, many problems arising from marital breakdown are related to the economic aspect. The more real, the more conflict may become the end a relationship, but again, as in virtually every aspect of divorce, much will depend on the willingness of the spouses to make this point is a formality easy solution or a path of thorns that is prolonged in time. In contentious divorce will be the judge to take action on the matter.
You can not overlook that not only goods calculated in the settlement, but also the debts have a lot of weight and must be dealt.
The company postganancial
In case you decide not to settle in your divorce, you have to know the impact that this will bring. It will enter what is known as 'postganancial' society, and you can be years in this way until you find the plunge and decide to liquidate (by law there are no deadlines for this). There are plenty of case law that addresses this situation by the Supreme Court and Provincial Courts also, so if you are interested in this option ask your lawyer about your convenience in your case.
You might think that not liquidate the economic society at the time of divorce is a way to expedite the process and gain time for the break to be effective as soon as possible. But do not forget that if you take this route, your former partner and you you will continue linked in some way. And with economic adversity, to name a frequent case, you can not use your property -Sell, rent, etc. to obtain liquidity without authorization who was your spouse.
Also keep in mind that making the settlement at the time of divorce has advantages fiscally since the award of goods is exempt from payment of certain related taxes, nor computed in income tax or as an increase or as a decrease in equity . For further information on this, we address the fiscal impact on the next block.
Tax implications of divorce
As we know, in any aspect of our life in society underlies taxation. And divorce was going to be less. One of the frequent questions faced by couples in the process of marital dissolution is how to arrange payment of their taxes from now. Your lawyer will explain step by step what to do, but for your peace of mind immediately make you a brief overview of the consequences you have to keep in mind not to antagonize Finance.
Income Statement: payment of pensions and housing
Among the most obvious consequences after a break is the subject of the tax declaration, especially if you and your partner before the were doing together. Now you'll have to do it separately, and your relationship with Hacienda will be different.
Your tax bill will depend on the conditions agreed in the Settlement Agreement, for example, who remains in the family home and who does meet the payment of pensions.
We recall that the alimony is one designed to alleviate an economic imbalance between spouses after the break, so do not pose a serious deterioration in the quality of life for any of them.
As for alimony, this itself is common in divorces with children together as it is about the money that passes one spouse to the other for daily care of young (food, clothing, school supplies … are not included in this pension extraordinary expenses).
Why are these data important? Because the payment of these two pensions liberalized at Hacienda so it will be taken into account to make the statement. Though, and there is almost always a but, the Tax Agency states that can always deduct that is fixed judicially so do not include those of the postganancial society.
Meanwhile, who receives alimony is exempt from tax on this income, but must do so by offsetting the performance of work considered not subject to withholding pension.
For tax purposes, when divorce becomes effective? Check the Treasury accounts at 31 December, and the situation will be living in that day. It does not matter if you break was in February than in the same December in that year longer have to declare as an individual.
However, generally the parent who has physical custody of their children may declare as a family unit. What about joint custody? Former spouses will have to agree to see who include children in the declaration since these can only be part of a family unit.
Not to forget that justice being heard what you consider alimony, following complaints from taxpayers as the Treasury did not include the costs beyond maintenance. In this 2017 the High Court of Justice of Madrid spoke about establishing, against the criterion of Finance, which itself can be deducted paying full payment of the pension.
As for housing, after divorce the person forced to move can continue deducting 15% of spending by the mortgage that was their usual home. It should take into consideration that if you decide to sell the properties have to pay tax on it.
Social Security withholdings
"When you divorce must make it known in your workplace, or your advice," because it will influence the retention is applied monthly on your payroll.
In your relationship with social security after divorce there are more factors you'll have to evaluate. For example, if your health card is a beneficiary of the spouse listed, although in this case do not lose your rights. Also, with an eye to the future, you may wonder what will happen to a possible survivor's pension. In these cases, generally, you not are entitled to receive any payment from the Administration in life unless shouldest receive alimony.